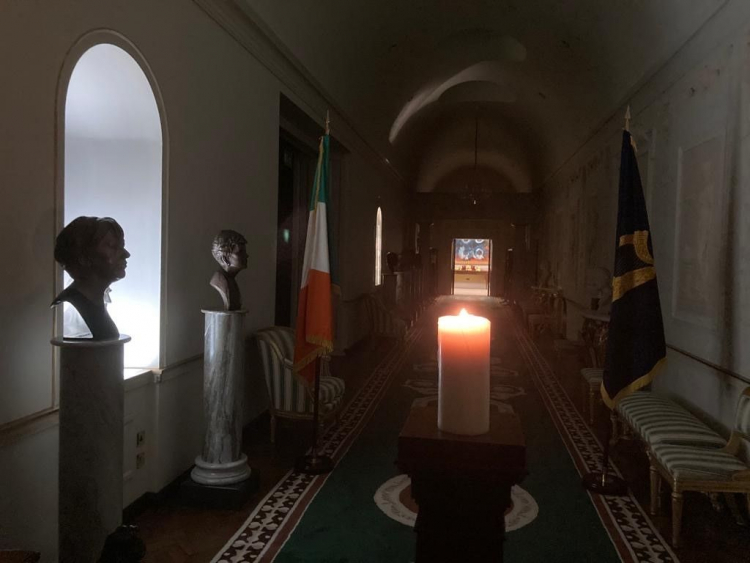 President Higgins on the covid-19 pandemic
Published: Wed 1st Apr, 2020 | 13:45
Since the start of the Covid-19 crisis, President Higgins has highlighted the importance of an effective response to the spread of the virus, and the need to base that response on the principles of cooperation, compassion and solidarity - locally, nationally and internationally.
"Take Care" - a poem by Michael D. Higgins (25 March) [video] [ audio ]
Some of the President's recent statements and activities relating to the pandemic are listed here:
Thanking the first responders
Building back better
Covid and Education
Covid-19 and global solidarity
Impact on the arts
Irish diaspora
General
President Higgins was in direct contact with a number of other Heads of State to stress the importance of international cooperation and solidarity in the fight against the Covid-19.
Among the Heads of State the President contacted were President Van Der Bellen of Austria, President Radev of Bulgaria, President Milanović of Croatia, President Kaljulaid of Estonia, President Macron of France, President Zourabichvili of Georgia, President Steinmeier of Germany, President Sakellaropoulou of Greece, President Áder of Hungary, President Matterala of Italy, President Vella of Malta, President de Souza of Portugal, President Pahor of Slovenia and King Felipe VI of Spain.