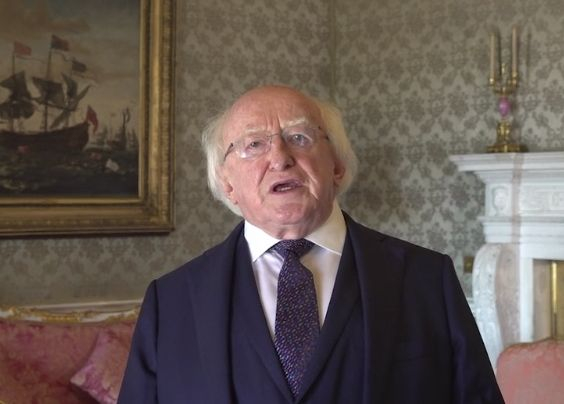 President of Ireland Michael D. Higgins has paid tribute to the vital contribution that nurses make to society and the central role that they have played in the response to the Coronavirus pandemic, describing it as one that has "greatly inspired and uplifted the nation."
In a video address to graduates of DCU's School of Nursing, Psychotherapy and Community Health President Higgins said: "Recent months have brought into sharp focus the vital contribution that the nursing profession make to our society. As a nation facing, together, the challenge of the Coronavirus pandemic we have been so greatly inspired and uplifted by the remarkable courage, compassion and generosity of those who work in our health services. Central to that service is, of course, the nurses who deliver such safe and effective care in our hospitals, health centres, clinics, hospices and, of course, out in our wider communities."
The ceremony was the university's first virtual graduation of 2020, and the nursing cohort were chosen in recognition of the contribution of nurses on the frontline to the public health emergency caused by Covid-19 and also as an acknowledgement that this year marks the World Health Organisation's International Year of the Nurse and Midwife.
Click on the 'Speech' or 'Video' tabs above for more information.
The President has spoken about the role of nurses and other essential workers on a number of occasions, including on International Nurses Day. An overview of the President's public statements on the Covid-19 pandemic is available here.