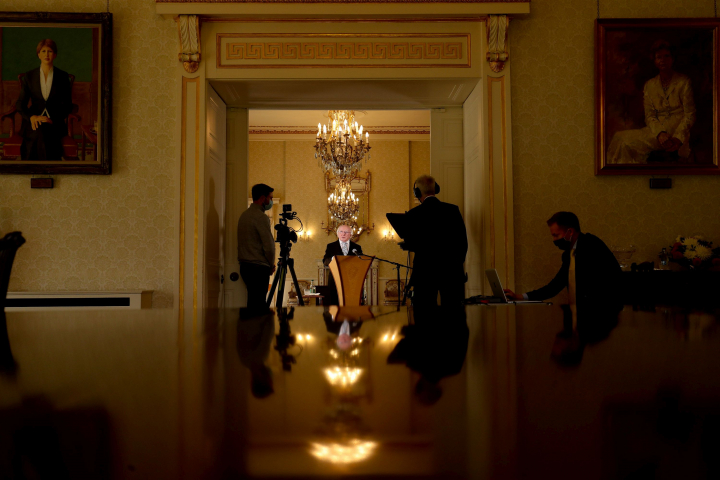 President Michael D. Higgins has recorded a special Covid-19 related message to the Irish at home and abroad, for broadcast and for publication in national, regional and local media outlets.
In his message, the President highlighted the need for "Solidarity, Care, Compassion and Kindness" in our collective response to the pandemic.
Click on the Video, Audio or Text tabs for more information.
For more information about President's Higgins' views on the Covid-19 pandemic, click here.