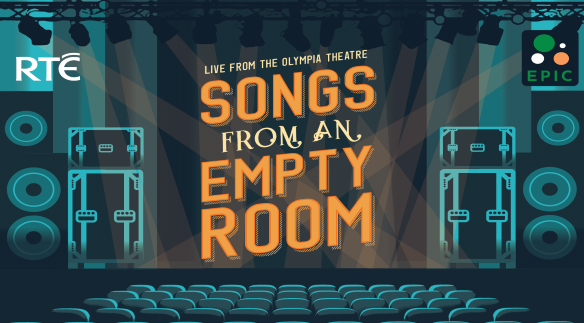 In July, President Higgins addressed a special show, hosted at venues across Ireland, in support of technicians and crew working in the live events industry.
The coronavirus pandemic has seen their earnings decimated and President Higgins used the occasion to say that artists and those working in theatres and arts productions "need our solidarity now."
Songs From an Empty Room was live streamed and broadcast from venues across the country with a night of music to support the live event industry crew affected by this pandemic. It was broadcast on RTE2 and 2FM on Saturday 25 July.
Since the beginning of the Covid-19 pandemic, President Higgins has highlighted the role that culture has played in helping us all cope in these difficult times. For more information on the President's activities in relation to the pandemic, click here.