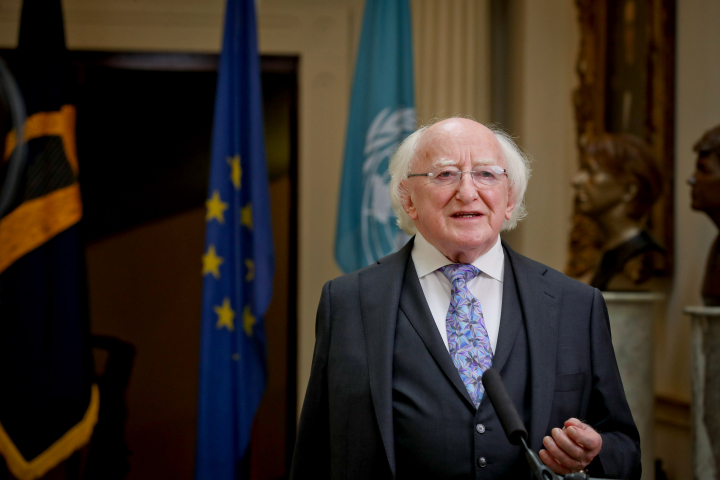 President Higgins participated in a High Level Virtual UN meeting on universal access to Covid-19 health care.
The COVID-19 crisis has demonstrated that, when it comes to health, no one will be safe until everyone is safe. The pandemic knows no borders, and can only be tackled through global solidarity and international cooperation.
The high-level "Ensuring Universal Access to Covid-19 Health Technologies" event, co-hosted by the President of Costa Rica, H. E. Carlos Alvarado Quesada, and the World Health Organisation, aims to articulate a shared vision of equitable global access to COVID-19 health technologies.
The President's address follows his speech to the UN's 75th Anniversary event earlier in the week, in which President Higgins also emphasised the fragility and inter-dependence of humanity.
Click on the Video, Audio or Speech tabs for more information.

Related events: