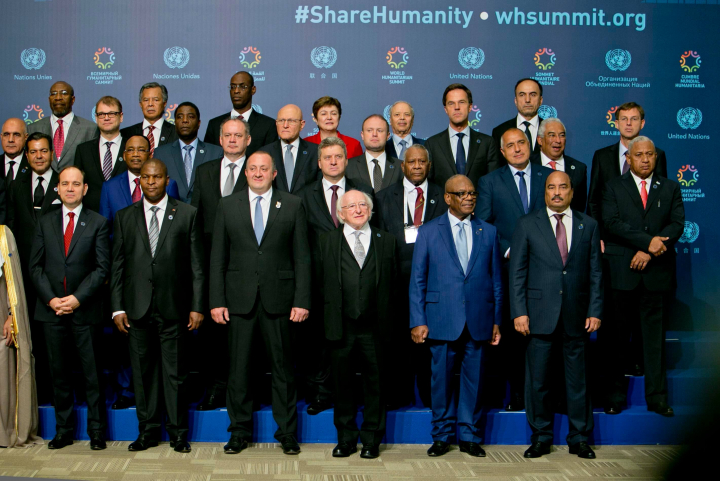 In May 2016 President Michael D. Higgins addressed a number of sessions at the World Humanitarian Summit, being held in Istanbul, 23 - 24 May 2016.
The summit, organised by the United Nations, attempted to reform the global emergency aid system and reduce the current gap between the needs of victims of disasters and conflict on the one hand and available funding for support programmes on the other.
As Head of State, the President led the Irish delegation to the summit and addressed a High Level Leaders' Round Table meeting focusing on how to improve international community's response to humanitarian crises. The President also addressed meetings on Migration, Gender Equality, Gender Based Violence and Humanitarian Financing.
The summit was organised at a moment that more than 60 million people worldwide had been forced to flee their home countries and the economic cost of violent conflict has reached an estimated $14 trillion, or 13% of the global economy. As crises are becoming more frequent and severe, the international aid system is struggling to meet the needs of a growing number of affected and displaced people.
The President's interventions sought to link issues of global poverty, sustainable development, climate change and humanitarian response.
Click on the tabs above for photos, video, audio and text.