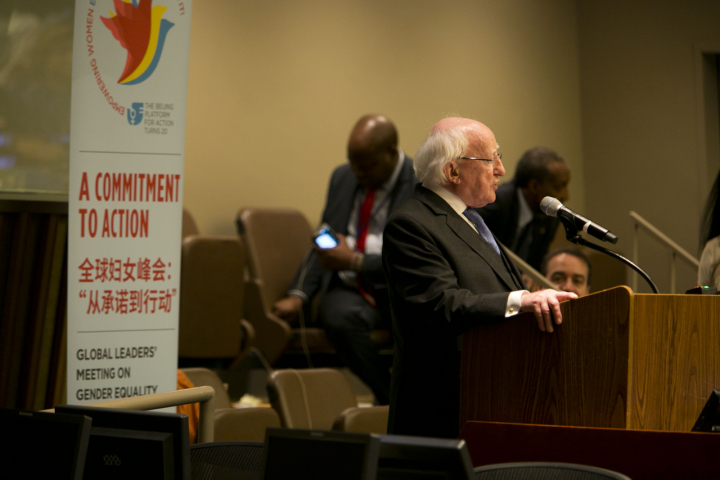 President Higgins participated in the 'UN Sustainable Development Summit', at which world leaders agreed the 'Agenda 2030 Sustainable Development Goals'.
The issues of global poverty and sustainable development have been major themes of President Higgins' Presidency, and the President has used many of his speeches to highlight the importance of the Sustainable Development Goals.
In New York in 2015, President Higgins said that "any paradigm of gender equality as being the gift of men, given either generously or reluctantly, has always missed, and will always miss, the point. Gender equality is a right achieved and not a gift."
The President participated in a session called 'Gender Equality and Women's Empowerment'. Others taking part in the session included German chancellor Angela Merkel, French president Francois Hollande and Chinese president Xi Jinping.