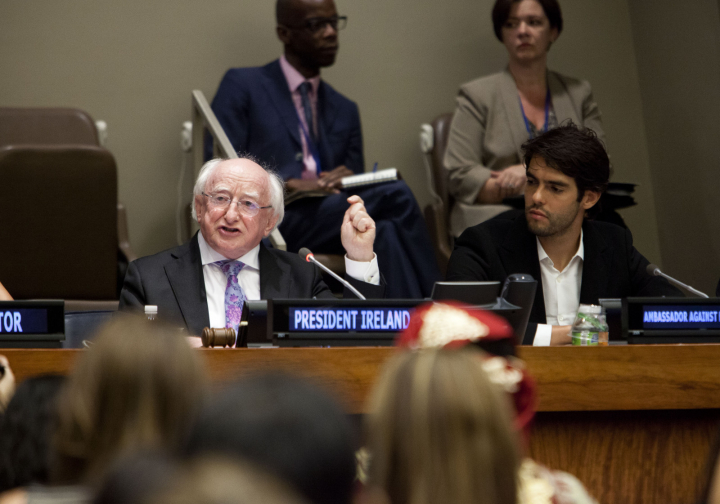 President Higgins participated in the 'UN Sustainable Development Summit', at which world leaders agreed the 'Agenda 2030 Sustainable Development Goals'.
The issues of global poverty and sustainable development have been major themes of President Higgins' Presidency, and the President has used many of his speeches to highlight the importance of the Sustainable Development Goals.
Click on the Speech and Photo tabs to find out more.