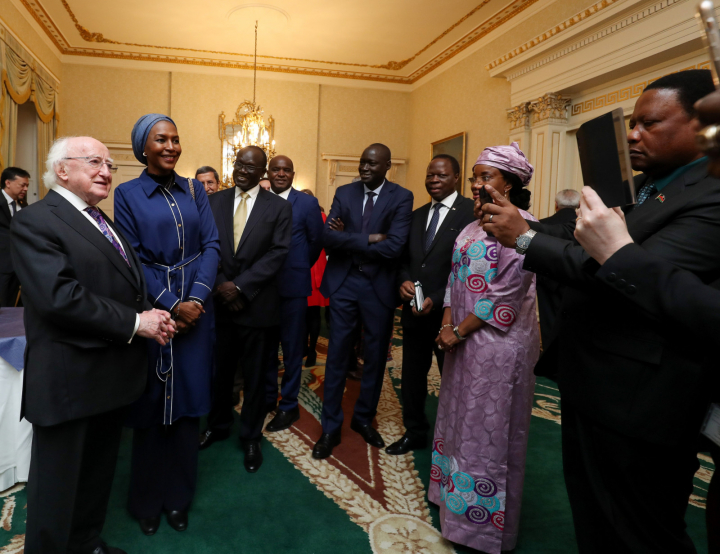 President Higgins hosted a reception for New York based Permanent Representatives of UN member states.
In his speech, President Higgins called on the Permanent Representatives to make conflict prevention, and the full realisation of the Sustainable Development Goals, a priority for the United Nations. The President also made a plea for the strengthening of international cooperation and the multilateral institutions that enable it.
Click on the 'Speech' or 'Audio' tabs for more information.
The UN member states representatives were in Ireland, for a global gathering on peace-keeping.
Permanent Representatives are the heads of UN member states' diplomatic missions to the United Nations. Member States have such representatives at all major UN offices, including at UN headquarters in New York.
Permanent Representatives have the equivalent diplomatic rank as an Ambassador, but are accredited to the institution, not to a Head of State (click here to read more about how foreign Ambassadors are accredited to the President of Ireland)
In September this year, President Higgins addressed the United Nations General Assembly, and had over 20 meetings with Heads of State and Heads of Government. The President also addressed the UN high level meeting on peace-keeping in April 2018.