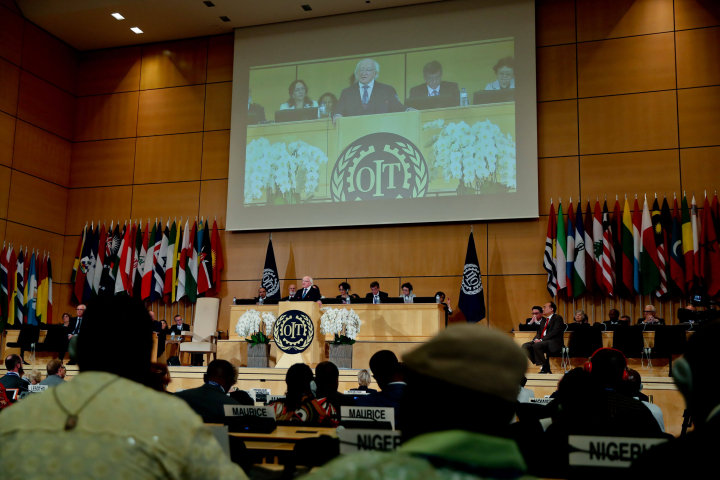 President Higgins delivered a keynote address at the United Nations' European headquarters in Geneva.
Along with President of the Central African Republic, H.E. Mr. Touadera, President Higgins participated in a High-Level Panel discussion at the "World of Work" summit in the Assembly Hall of the Palais des Nations.
The President's address was followed by a series of high level meetings with representatives of the ILO as well as with Mr. Zeid Ra'ad Al Hussein, UN High Commissioner for Human Rights, Mr. Fillipo Grandi, UN High Commissioner for Refugees, and Mr. Peter Maurer, President of the International Committee of the Red Cross.
You can read, or listen to, the President's address to the ILO by clicking on the links below.