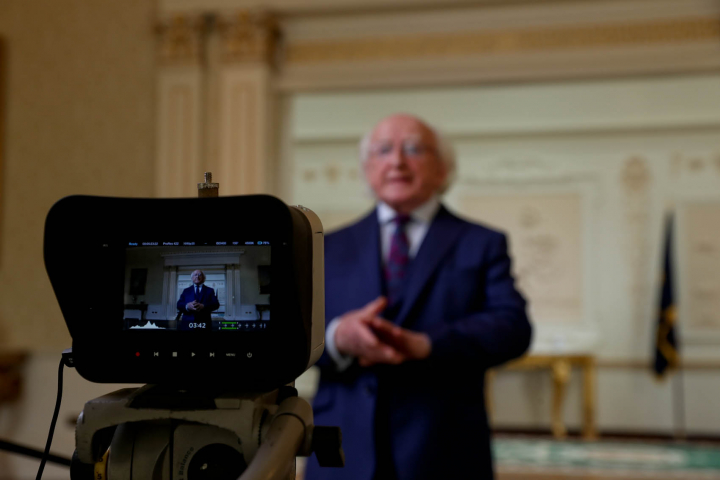 Click here to watch the President's speech in full.
President Higgins delivered a keynote address at the "Confronting Planetary Emergencies" meeting of the OECD.
The OECD's "New Approaches to Economic Challenges" programme hosted the conference to reflect on international approaches to the Covid-19 pandemic and their consequences for strategies to address other global emergencies, such as climate change, poverty, malnutrition and growing inequalities within and among societies.
President Higgins, who had been invited to give a keynote address, suggested that the global, inter-linked economic system is inherently subject to crises and cascading failures; failures that can worsen environmental degradation, deepen social and economic inequality and increase geo-political tension.
Addressing these problems, he suggested, requires new systemic approaches, new economic thinking and a greater focus on resilience, safeguards and a symmetry between economic, social, and ecological measures.
The President's address builds on his earlier advocacy in favour of a radical rethink of the global economic model, and makes the case that in recent decades mainstream economic commentary has consistently prioritised privatisation and market deregulation, at the expense of the role of the State and mechanisms that could prevent detrimental effects on society and the environment.
Click on the Audio, Speech or Video tabs for more information.
Some of the President's key speeches on this topic include: