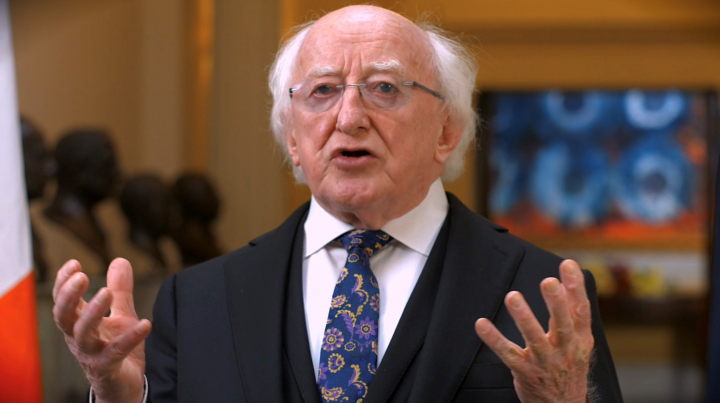 President Higgins delivered the keynote address at the annual conference of the European network of advisory councils on environment and sustainable development (EEAC Network), hosted by the Irish National Economic and Social Council, NESC.
Entitled 'Delivering a Just Transition for All: Principles, Policies and Practice', the conference focused on how principles of justice, fairness, equality and equity can shape policies and practices to deliver a just transition to sustainable production, away from a reliance on fossil fuels.
Click on the Video or Speech tabs for more information.
Throughout his terms in office, President Higgins has underlined the grave implications of the impending climate crisis, warning that the climate crisis is "moving so much faster than the efforts we are expending or enlisting to address it" (quote from his speech at the UN General Assembly).
Related events:
Related speeches: