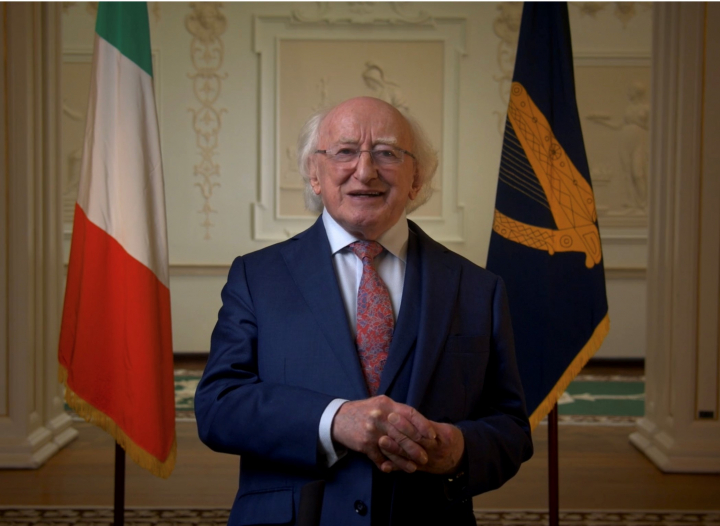 President Higgins delivered the keynote address at the Engineers Ireland annual conference.
Click on the Speech, Video or Audio tabs for more information.
Entitled 'Engineering Climate Action: Solutions to combat climate change in Ireland' the conference provided a forum for engineers, business leaders, policy makers and others to discuss climate action and the leadership role engineers have in addressing climate breakdown and in helping communities to transition to a more resilient society.
The conference took place as a fully virtual event, having been rescheduled from April 2020, in light of COVID-19 restrictions.
Science and technology have been a central theme in the Presidency of Michael D. Higgins, with the President stressing the importance of using scientific insights to address the great challenges facing humanity. The President has argued that it is essential that the benefits of research and scientific discoveries are shared equitably among, and within, nations.
Related events: