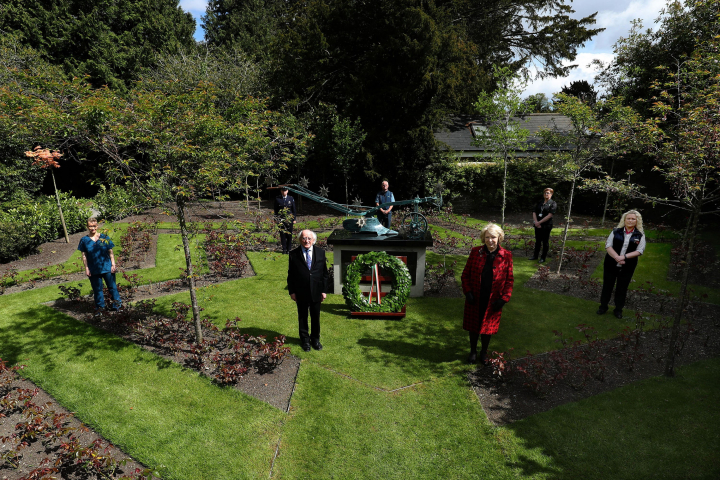 President Higgins marked International Workers Memorial Day with a ceremony remembering all workers who died through exposure to the Covid-19 virus.
At a ceremony highlighting the importance of keeping all workers safe and healthy, the President laid a wreath for all those who died in the Covid-19 pandemic.
The ceremony was attended by representatives of workers who are at the forefront of efforts to contain the pandemic and care for those most affected.
The ceremony took place at the "Plough and the Stars" memorial, commemorating the 1913 Lockout.
For more information click on the Speech, Audio, Video or Photos tabs above, or click here to read about the President's views on workers' rights.