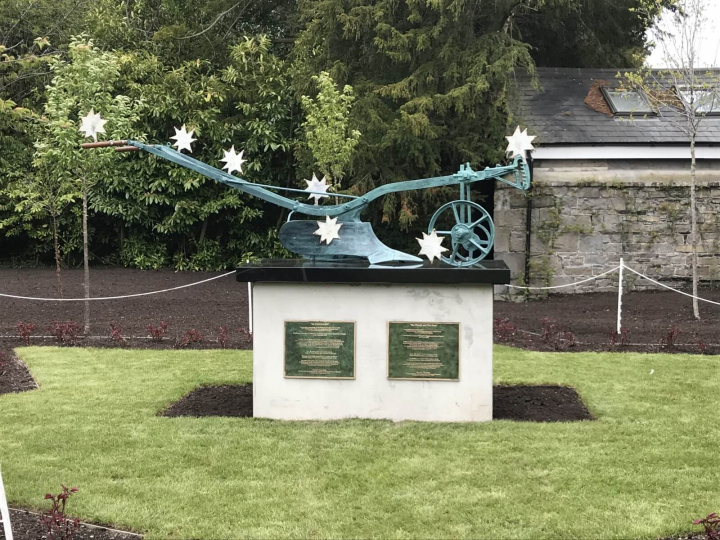 President and Sabina Higgins unveiled a new contribution to public art, in commemoration of the 1913 Lockout of Dublin workers – a founding moment for workers and trade unionism in Ireland – and of The Citizen Army and its first secretary and historian, playwright Sean O'Casey.
Named "The Plough and the Stars", the art object is a collaboration between renowned sculptor John Behan, former National Ploughing champion Gerry King and the Office of Public Works.
The piece is based on a Wexford Star plough, manufactured in the 1930s by the Wexford Engineering company, and donated to Áras an Uachtaráin in recognition of the President and Sabina's involvement in the National Ploughing Championships.