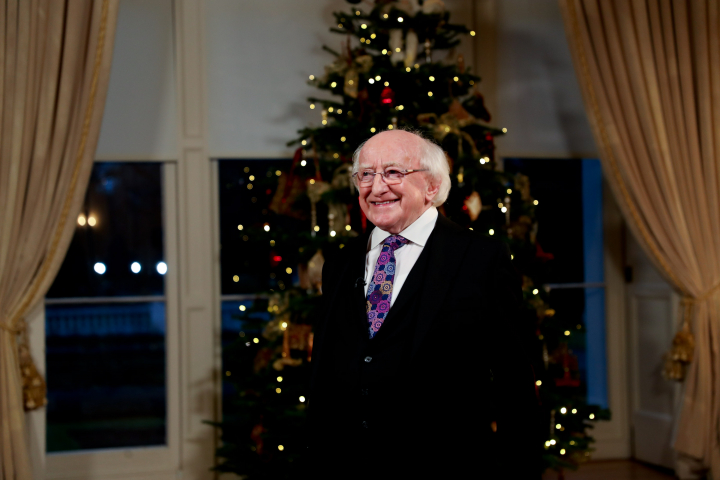 President Higgins has issued a special Christmas Message to the people of Ireland - a message of thanks, solidarity and hope.
In his Message, President Higgins said that the compassion and empathy we have shown towards vulnerable groups will define how history records the Covid-19 pandemic.
Click on the Audio or Video tabs to listen to the President's address, or click here to read it.