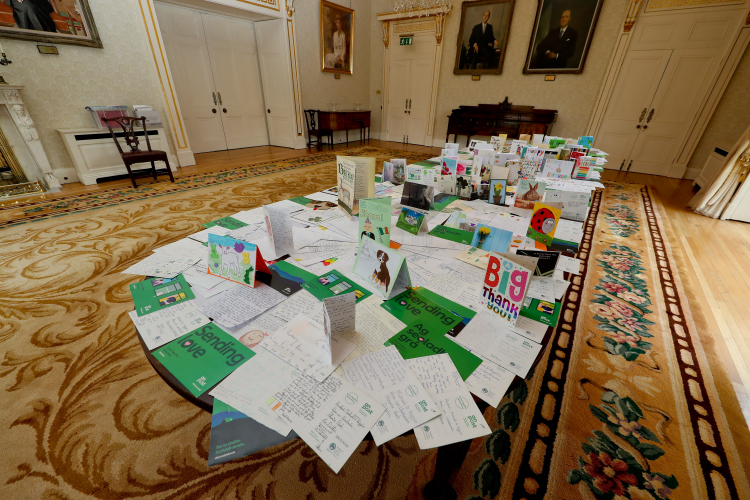 Letters to President Higgins from the Public during Ireland's response to Covid-19
Published: Thu 21st May, 2020 | 12:22
President Higgins has said that he was deeply touched by the large number of drawings, letters and postcards he has received in the last number of weeks from people of all ages.
It is usual for the President to receive thousands of letters, but since the start of the Covid-19 pandemic the amount of post from children, parents and people of all ages and circumstances, that he receives on a daily basis has increased enormously.
They have given a great and diverse picture of the response to Covid-19.
These photo show a small selection of the messages received, laid out on the large dining table in the State Dining Room. This is the table around which the members of the first government of the Irish Free State sat for their first meeting.