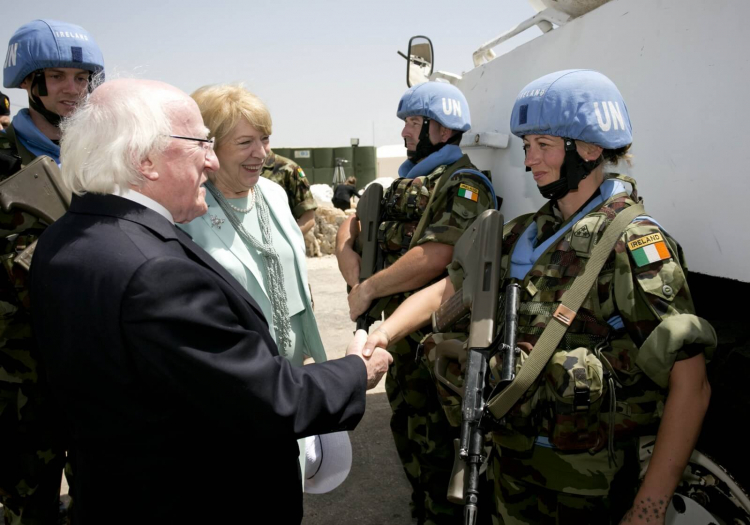 President pays tribute to Irish peacekeepers
Published: Mon 25th May, 2020 | 11:36
President Higgins has expressed his pride that Ireland is the only nation to have a continuous presence on UN-mandated peace support operations since 1958.
In 2018, in his speech to peacekeepers and their families, President Higgins acknowledged the "professionalism, the bravery, and the commitment to peace and humanitarianism" that lay at the core of the Irish peacekeepers' engagements. The President also called for more women to join peacekeeping missions.
Earlier that year, President Higgins addressed the General Assembly of the United Nations, saying that "building and sustaining peace is an enormous task, yet one that we must achieve together as a community of nations."
When the President visited Irish peacekeepers in Lebanon, in 2015 and again in 2019, the President also highlighted the work of Irish peacekeepers around the world, saying Ireland has a proud moral heritage based on its peacekeeping record.
In July 2012, the President led a ceremony to commemorate the Irish men and women who lost their lives while serving with the United Nations on peacekeeping duties. (Details here)
Related events: