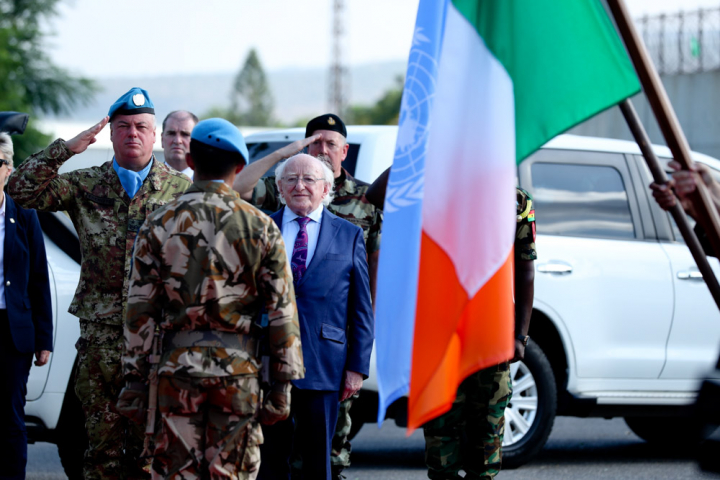 President Higgins travelled to Southern Lebanon, to meet the Irish troops serving in the United Nations Interim Force in Lebanon (UNIFIL).
UNIFIL is a multinational peacekeeping force that has been deployed in southern Lebanon since 1978. Its primary objective is to maintain security in the region and monitor a cessation-of-hostilities agreement.
Following the 2006 conflict between Israel and the Lebanese group Hezbollah, UNIFIL was tasked with ensuring the implementation of UN Security Council Resolution 1701, which called for a ceasefire between the warring sides and an Israeli withdrawal from southern Lebanon. The 120-kilometer Blue Line is a UN-sponsored border demarcation established in 2000 between Israel and Lebanon.
Irish troops have served with the United Nations mission in southern Lebanon since it was established 40 years ago following the Israeli invasion of Lebanon and 47 Irish troops have lost their lives on the mission.
You can find more details about the President's address by clicking on the 'Photos' or 'Speech' tabs above..
Related events: