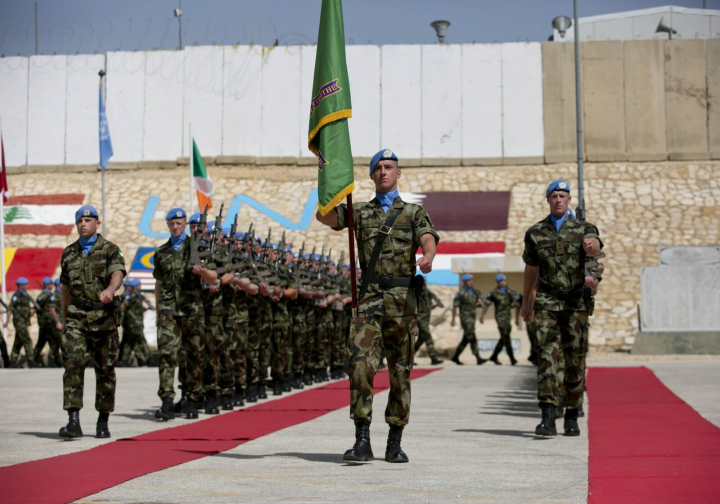 President Michael D. Higgins visited Lebanon on 26 April to 29 April 2015.
President Michael D. Higgins travelled to Beirut on 26 April where he was met by the Irish Ambassador, Ms. Isolde Moylan, Mr Paul Kehoe T.D., Minister of State at the Departments of An Taoiseach and Defence, and Mr. Georges H. Siam, Honorary Consul General of Ireland in Lebanon. On the morning of the 27th April the President visited the UNESCO World Heritage Site at Byblos.
Later on during the visit the President met Mr. Tammam Salam, President of the Council of Ministers of the Republic of Lebanon, and met with Irish and international NGOs working to support refugees in the country.
The President, accompanied by Deputy Prime Minister Mr Samir Mokbel and Minister of State Kehoe, also visited Irish Peacekeeping troops from the 47th Infantry, who were serving with UNIFIL as part of a joint Finnish/Irish battalion. In his address to the troops, President Michael D Higgins praised the work of Irish peacekeepers around the world.
You can find more details about the President's address by clicking on the 'Photos', 'Video', 'Audio' or 'Speech' tabs above..
Related events: