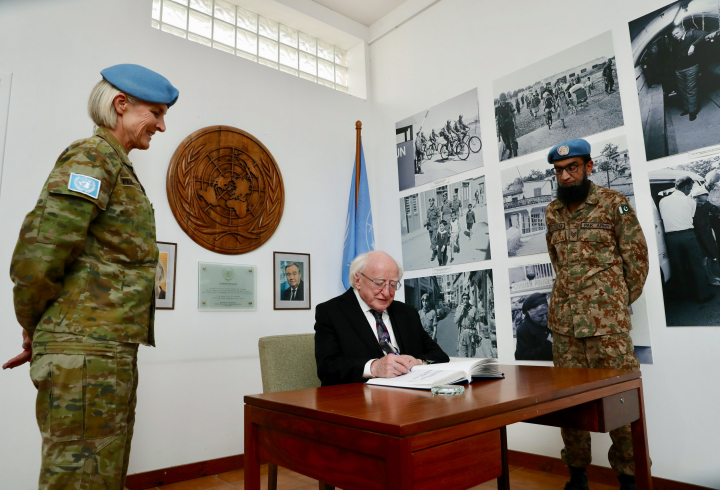 President and Sabina Higgins vistied the United Nations Buffer Zoner in Nicosia.
The Buffer Zone is a de-militarised zone, patrolled by the UN peacekeeping force in Cyprus, established in 1964. It stretches 180 km across the island, measuring 7.4 km at its widest and 3.3 m at its narrowest point, and some 10,000 people live in villages, or work on farms, located within the zone.
The President visited the headquarters of the UN peacekeeping force (UNFICYP), and took the opportunity to highlight Ireland's longstanding commitment to the mission and to UN Peacekeeping in general.