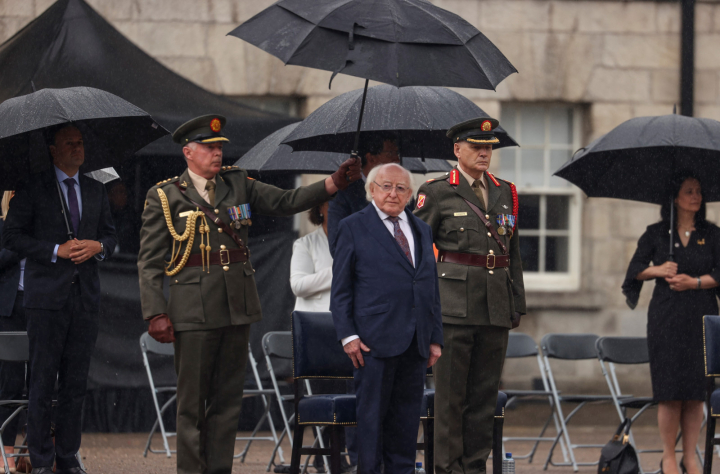 The National Day of Commemoration commemorates all Irishmen and Irishwomen who died in past wars or on service with the United Nations. At the ceremony, the President lays a wreath on behalf of the people of Ireland, after which one minute of silence is observed.
The day for National Day of Commemoration was chosen to be the nearest Sunday to July 11, which is an anniversary of the 1921 truce.
Read the President's statement about the centenary of the Truce here.
Over the years, President Higgins has paid tribute to Irish women and men that have died in past wars or on UN service, and he has travelled to visit Irish troops abroad. In 2015, and again in 2019, President Higgins visited Irish troops serving in UN missions in Lebanon, and he also visited members of An Garda Síochána serving on UN duty in Cyprus.
President Higgins has made the ethical commemoration of our past one of the core themes of his Presidency. To find out more about his work on this topic, see https://president.ie/en/news/article/ethical-remembrance
Related events: