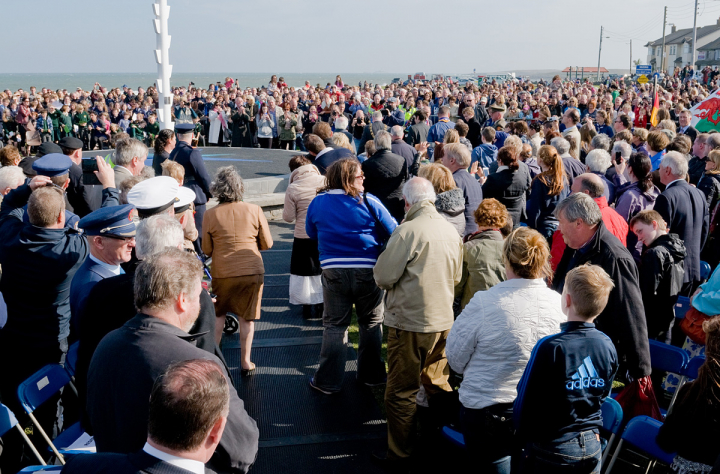 In September 2013, President Michael D. Higgins unveiled a memorial to ships and lives lost off the coast of Skerries in North County Dublin.
The memorial consists of a sea pole that had been used by the Coast Guard as a viewing platform and was part of key life-saving equipment to help rescue people from stricken ships, inscribed with the names of people and ships lost at sea. The memorial forms one of Ireland's largest registers of marine victims, comprising ships, fishermen, U-boats, sailors, swimmers, rescuers and wartime maritime casualties from 12 nations over 250 years.
The full text of the President's speech is available here.
Related events: