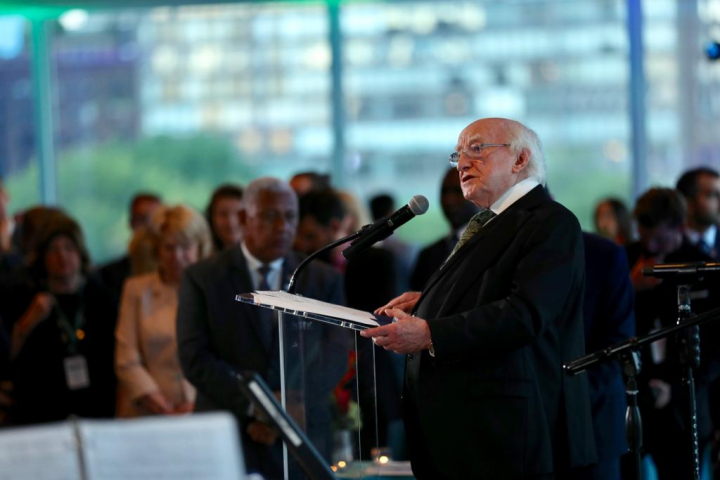 President Higgins co-hosted, with the President of Fiji, a reception in the UN Delegates' Dining Room to mark the summit of Small Island Developing States, taking place.
In June 2019, President Higgins hosted an event attended by the Permanent Representatives of SIDS to the UN, who were in Ireland to attend the 'Our Ocean Wealth' summit.
In his speech to the representatives of Small Island States, President Higgins focused on the strong bonds between Ireland and other island nations.
Related events: