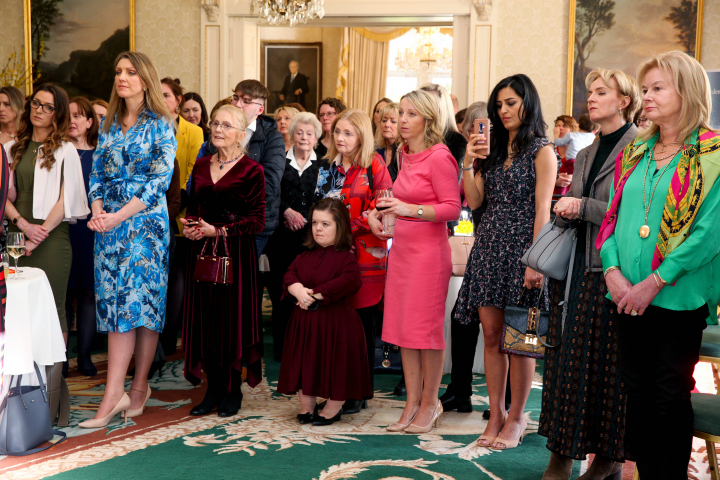 International Women's Day is a time to celebrate acts of courage and determination by ordinary women who have played an extraordinary role in the history of their countries and communities.
Each year President Higgins strives to host an event to mark the Day, to highlight the social, economic and political achievements of women and to add to the call for action to address continuing gender inequality and violence against women:
The theme for International Women's Day 2020 is "I am Generation Equality: Realising Women's Rights."
Reflecting that theme, President and Sabina Higgins hosted a reception for people and organisations that have worked to progress the goal of building a fairer and more equal world, in which women's rights are fully realised. The event also marked the 25th anniversary of the Beijing Declaration and Platform for Action, a wide ranging strategic plan for the achievement of women's rights in countries and regions across the world.
Related events: