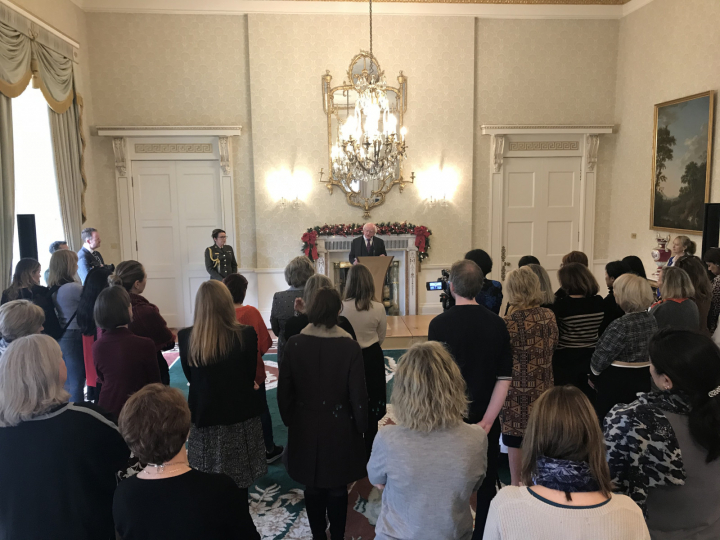 To mark the 16 Days of Action and the International Day for the Eradication of Violence Against Women, President Higgins hosted a reception for the International Women's Club of Dublin.
The event is one in a series of events at which the President has highlighted the serious issue of gender based violence, and President Higgins used the reception to highlight the fact that each year, 50,000 women are killed by their partners or family members.
Click on the Speech, Video or Audio tabs for more information.
President Higgins is one of the champion world leaders of the HeForShe campaign.
Related events: