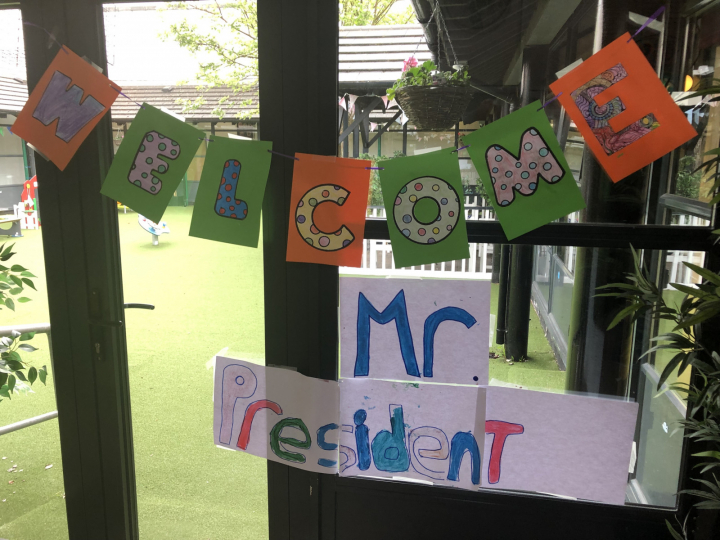 President and Sabina Higgins visited the Aoibhneas women's refuge centre.
The centre, which was established 30 years ago, is now the largest refuge in the Dublin area, providing crisis accommodation to 10 families at any one time.
President Higgins expressed his support to the board and staff members of Aoibhneas, and expressed his gratitude for the opportunity to meet residents and service users.
President and Sabina Higgins have been very vocal on the issue of gender equality and women's empowerment, and President Higgins has stated on many occasions that addressing gender based violence is a key step towards a more inclusive society, in which everyone is encouraged to play their part.
President Higgins is one of the champion world leaders of the global "HeForShe" campaign to advance gender equality, encouraging organisations to take action in solidarity with women, and to develop a strong coalition working towards the achievement of gender equality. The President has said that violence against women and girls is one of the most widespread, persistent and devastating human rights violations in our world'.