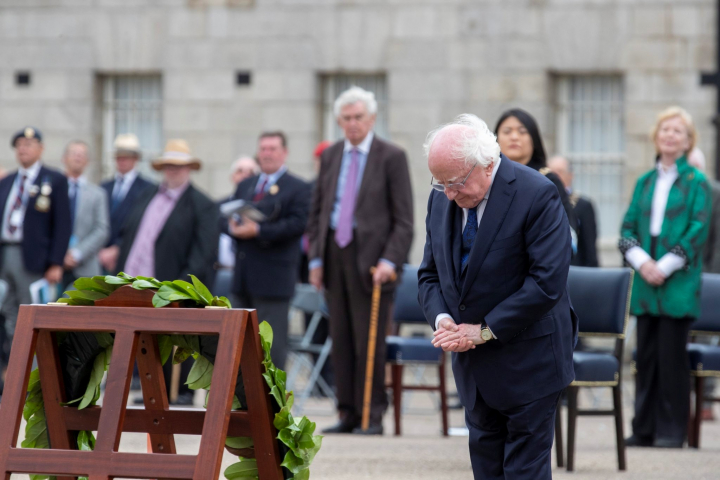 President Michael D Higgins will attend the National Day of Commemoration ceremony in Dublin.
The ceremony is held annually, in honour of all Irish men and women who died in war or on service with UN peacekeeping forces.
In April 2015, and again in October 2019, President Higgins met Irish troops serving in UN missions in Lebanon.
Related events: