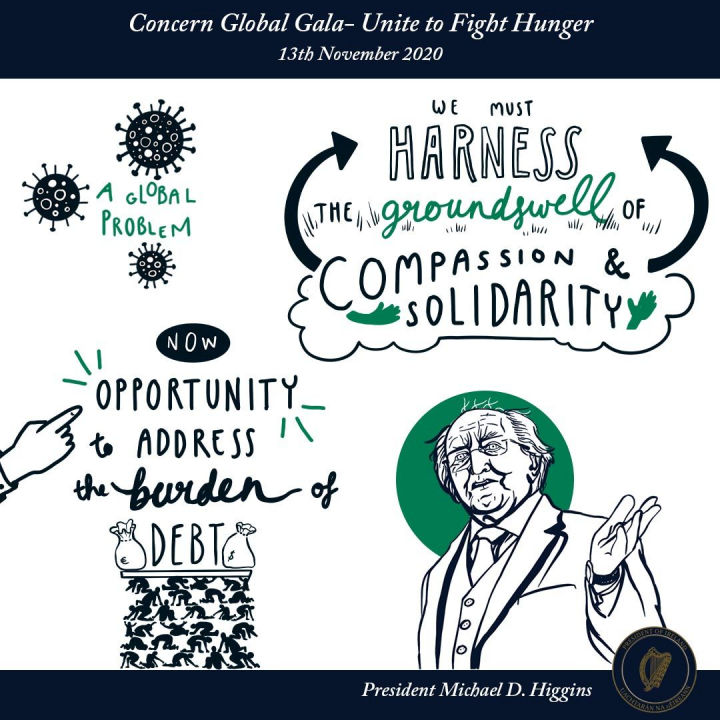 President Higgins addressed a virtual event hosted by Concern Worldwide.
Entitled "Concern Global Gala: Unite to Fight Hunger", the event aimed to showcase the transformative power of international development cooperation in general, and the work of Irish aid agency Concern in particular.
Click on the Video or Audio tabs to listen the President's speech, or click here to read the speech.
In 2018, President Higgins also addressed a Concern conference. Click here to read more about that event.
Related events: