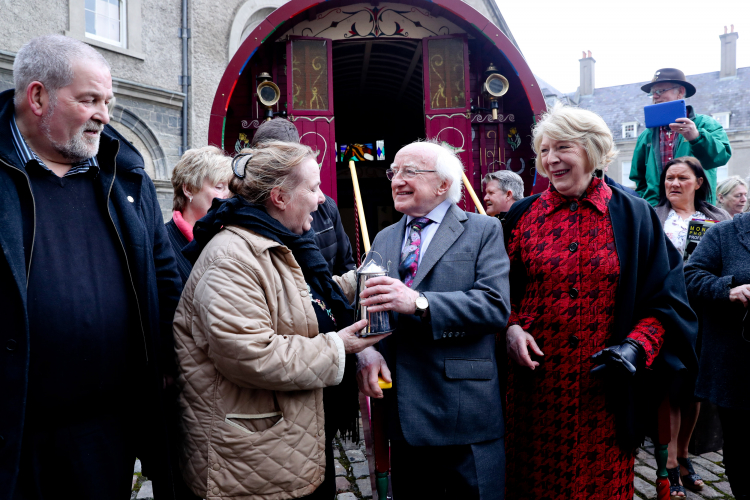 President Higgins on discrimination and exclusion of Travellers
Published: Sun 11th Apr, 2021 | 11:05
Since his inauguration as President of Ireland, President Higgins has sought to represent everyone in Ireland, including the 40,000 men, women and children in the Traveller community.
Throughout his time in public life, President Higgins has supported initiatives by Travellers and others aimed at promoting the recognition of Travellers and Roma as minority ethnic groups, and who are entitled to be proud of their cultural identity.
In many of his public engagements, President Higgins continues to highlight the positive contribution to Irish life and culture made by members of the Traveller and Roma communities, as well as the discrimination and racism that they continue to experience in daily life.
Related events: