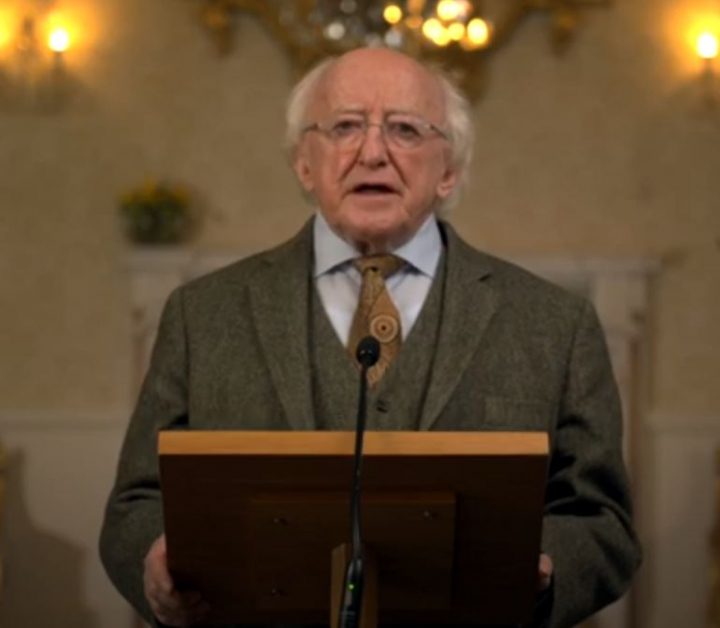 President Michael D. Higgins has issued a special Message to mark International Traveller & Roma Day 2021.
In the Message, President Higgins reflects on progress made towards achieving the rights of Traveller and Roma communities, and highlights the many areas in which progress has been insufficient.
Expressing his hopes that recent progress "towards building a society that values and embraces diversity" will enable greater accommodation between settled and Traveller communities, the President invites us all to "celebrate the unique culture of the Traveller and Roma communities, and the role that culture has played in the shared memory of a nation."
Click on the Speech, Audio or Video tabs for more information.
Related events: