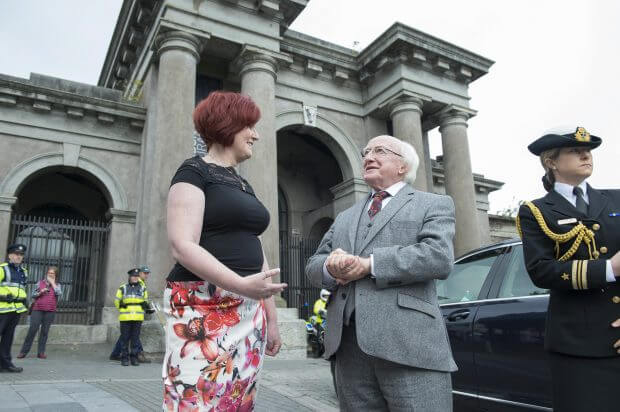 President Michael D. Higgins gave the keynote address at a conference entitled "Narrowing the Disconnect – the Ethics of Supporting Desistance from Crime", hosted by the Cork Alliance Centre.
President Higgins has a long-standing interest in the issue of prisoner re-integration in society and in his speech the President is expected to pay tribute to the work of the Cork Alliance and other community groups assisting offenders and prisoners in their efforts to transform their lives.
Since his inauguration, President Michael D. Higgins has visited a number of Ireland's prisons, as well as organisations providing services for former offenders. These include:
9 December, 2011 - Visit to Wheatfield Prison, Clondalkin
16 February, 2012 - Celebratory event on Arts in Prison and Prison in Arts - Abbey Theatre
9 December, 2012 - Presentation of Gold Gaisce Awards, Midlands Prison, Portlaoise
7 March, 2013 - Presentation of Irish Red Cross Volunteer Awards, Mountjoy Prison
14 March, 2014 - Presentation of Health and First Aid Trainer Certificates to Red Cross Volunteers, Castlerea Prison
8 June, 2015 - Visit to Dochas Centre , North Circular Road, Dublin 7
1 December, 2015 - Opening address at the Irish Council for Prisoners Overseas Conference
2 June, 2016 - "Project 16: Studying the Rising" at Mountjoy Prison
See the President's Diary, or the Speeches section above, for details on these events, or click below to find out more about the event in Cork.