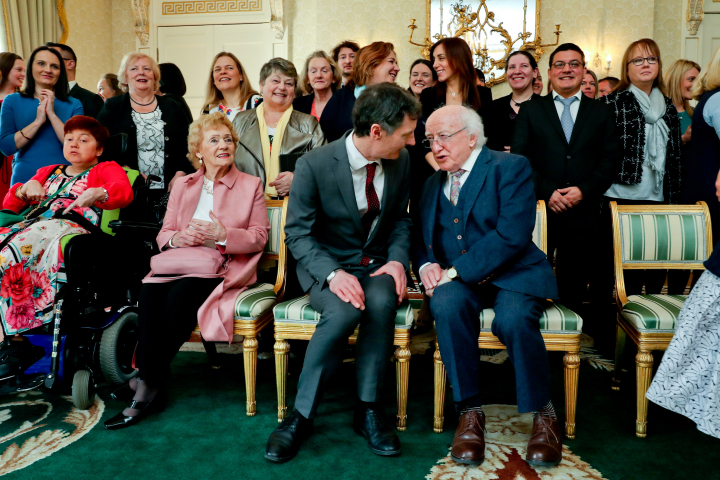 President Higgins hosted a reception for staff and residents of Clúid Housing Association.
The word 'Clúid' means 'the seat beside the fire' – the seat that was traditionally offered to guests as a sign they were welcome and their needs would be taken care of. In the spirit of this word, Clúid aims to facilitate the creation of homes and communities where people want to live and settle.
The President has organised the reception, to thank the members of the organisation for their work and to thank the residents and tenants for their determination to play their role in the creation of inclusive, thriving communities.
President Higgins has met with a number of housing associations and social housing providers, including the Sophia Housing Project (2014), the Thornton Heights Housing Scheme (2014) and the Liscarroll's Community Childcare Facility and Housing Project (2013), Habitat for Humanity (2012) and the the Nás na Ríocgh Housing Association (2012). On St. Patrick's Day this year, the President invited front line staff of organisations supporting homeless people to Áras an Uachtaráin.
Related speeches and events: