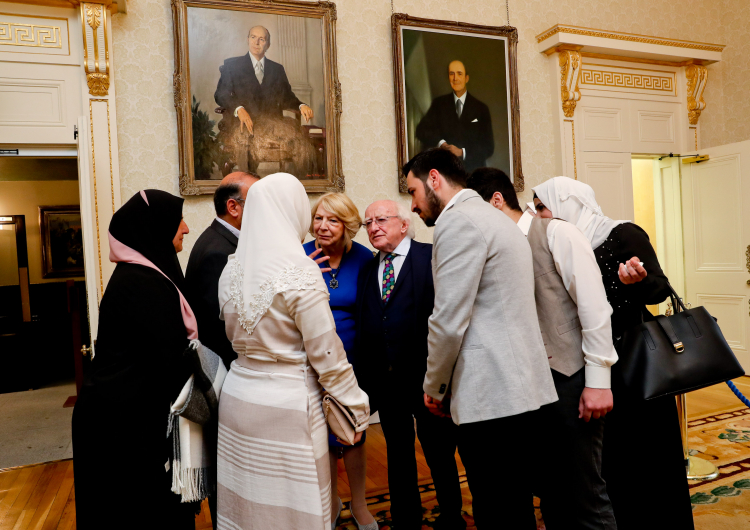 President marks World Refugee Day
Published: Wed 17th Jun, 2020 | 12:57
The 20th of June is World Refugee Day, an international day designated by the United Nations to honour refugees around the globe.
World Refugee Day aims to focus global attention on the plight of those fleeing conflict or persecution, and reminds the world that everyone, including refugees, can contribute to society. These themes are also reflected in the work of President Higgins.
In his speeches and in his meetings with political leaders, President Higgins has called for solidarity with people who are forcibly displaced, and he has urged governments to assume greater responsibility for the welfare of migrants and refugees.
President Higgins has had a life-long interest in issues of migration and asylum, and since his inauguration in 2011 he has visited direct provision centres in Ireland and refugee camps in Gambella (Ethiopia) and Eleonas (Greece).
Related events: