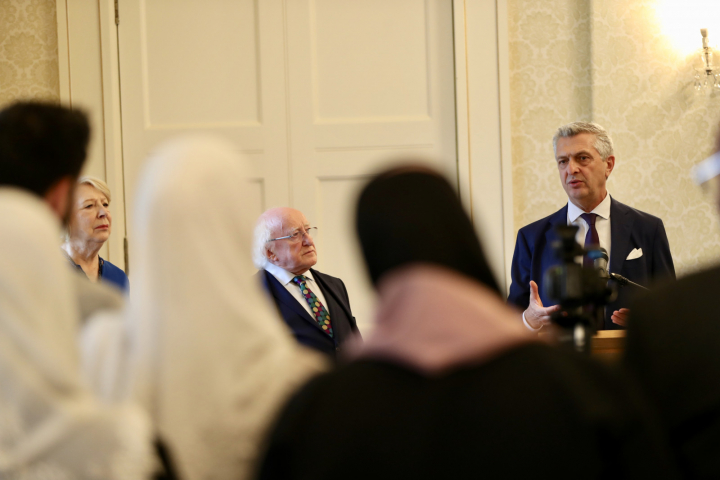 President Higgins received Mr. Filippo Grandi, United Nations High Commissioner for Refugees.
The two leaders have met a number of times before, including in June 2018, when President Higgins visited the UNHCR headquarters in Geneva.
In his speeches and in his meetings with political leaders, President Higgins has called for solidarity with people who are forcibly displaced, and has urged governments to assume greater responsibility for the welfare of migrants and refugees.
Throughout his career, President Higgins has had a life-long interest in issues of migration and asylum, and since his inauguration in 2011 he has visited direct provision centres in Ireland and refugee camps in Gambella (Ethiopia) and Eleonas (Greece).