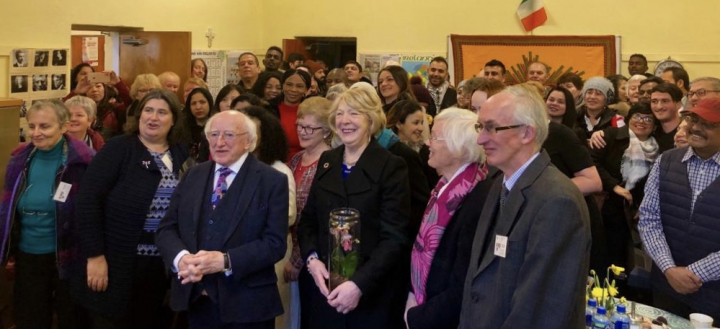 President and Sabina Higgins visited the Welcome English Language Centre and met with volunteer teachers and their students.
The Welcome English Language Centre was set up by the Mercy Sisters in 2000, to provide English language skills to those who have arrived in Ireland through forced circumstances.
Over 200 people, many from direct provision centres, refugees and family reunification programmes, avail of the Centre's services on a daily basis.