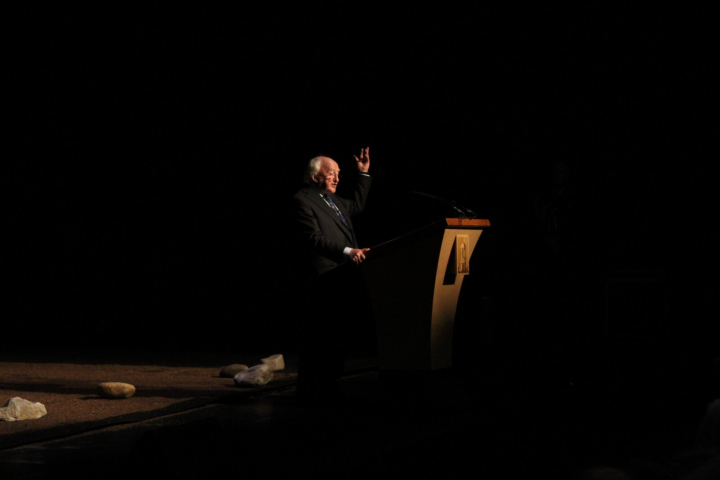 President Higgins opened the "First Thoughts" segment at this year's Galway Arts Festival.

The "First Thoughts" strand of the festival aims to provide a platform for thought-provoking ideas and discussions. In his address, the President will reflect on the idea of "Home"; the core theme of this year's festival.
You can watch, listen to, or read, the President's speech by clicking the tabs above.

The President has spoken about the idea of "Home" before, notably in his 2012 British Council Lecture, and in many speeches about the Irish migrants' experiences. See for instance,
See also: President Higgins on Homelessness