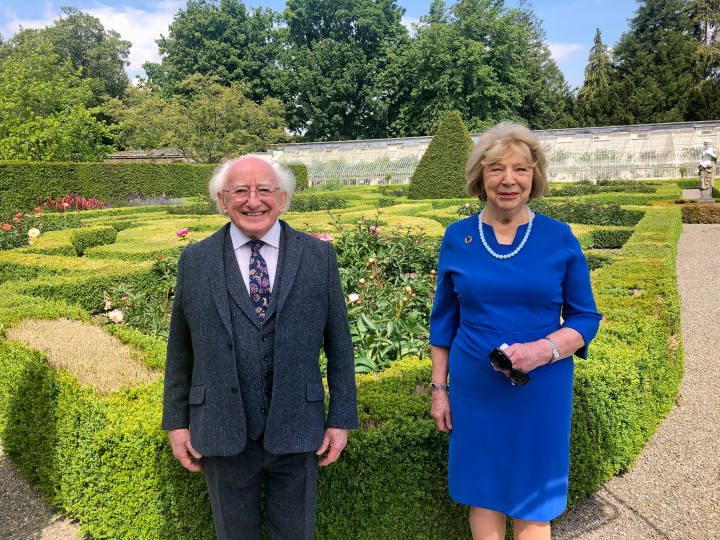 President Michael D. Higgins formally opened the annual 'Bloom' show. The President is Patron of the festival, which attracts over 100,000 visitors each year.
This year the festival showcasing Ireland's love of gardening, food and family, was cancelled due to the coronavirus outbreak. Instead, President Higgins opened a virtual version of the festival.
You can watch the President's address here, or read the text here.
Related events: