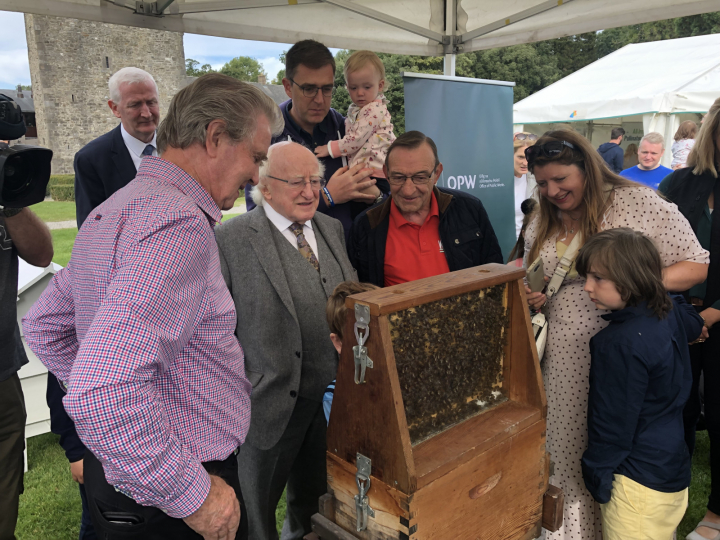 President Higgins opened the inaugural Phoenix Park Biodiversity Festival and Honey Show, taking place on Saturday 14 September.
An initiative of the Office of Public Works (OPW), the aim of the show is to celebrate the Phoenix Park's rich and natural biodiversity through a programme of events consisting of free activities, including walks, talks, tours, documentaries, music and art.
The festival incorporates the Phoenix Park Honey Show, which has been held in the Visitor Centre for a number of years now, and the Centre has been at the forefront of promoting awareness of the importance of biodiversity.
Click on the Audio, Video or Speech tabs above for more information.
Earlier this year, President Higgins spoke about the importance of biodiversity, highlighting both the importance of pollinators (in his statement of World Bee Day) and the impact of current farming and economic practices on our natural environment (in his address to the National Biodiversity Conference)