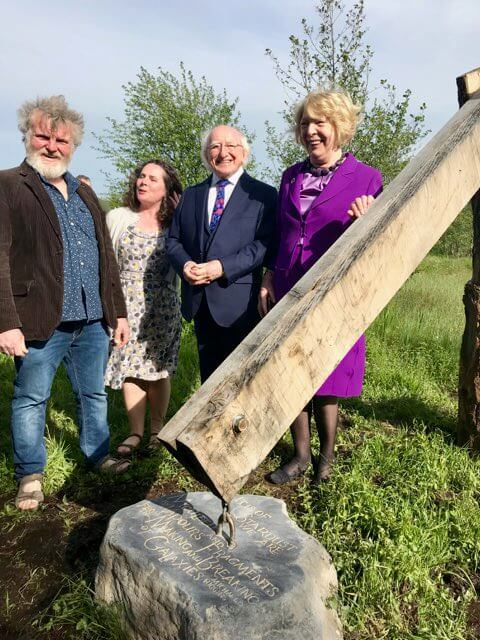 Cabragh Wetlands Trust has turned the marshes around an old Irish Sugar factory into a bird sanctuary, and the new visitor centre's education and research facilities are intended to support the project's environmental awareness activities.
Ireland has lost many of its natural wetlands through land drainage and reclamation, and the President has warned against the "deluded fantasy that we can hack away at the very ecosystems on which we depend without disastrous repercussions".
Click on the 'Photos' or 'Speech' tabs above for more information.
Related events: