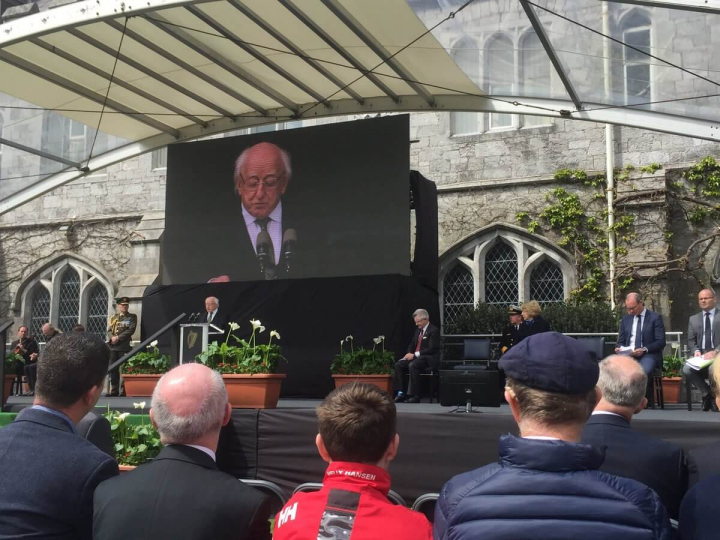 As in previous years, President Higgins participated in the National Famine Commemoration Ceremony.
The annual national commemoration revolves between the four provinces of Ireland and has been held at historic sites such as Glasnevin Cemetery and the Famine Warhouse 1848 in Ballingarry, Co. Tipperary.
This year's event took place at University College Cork, a college established during the Famine, over the 1845-1849 period. The ceremony included the launch of 'The Great Irish Famine Online.'
Click on the Speech tab for more details.
Some of the President's key speeches on the Gorta Mór include:
Related events: