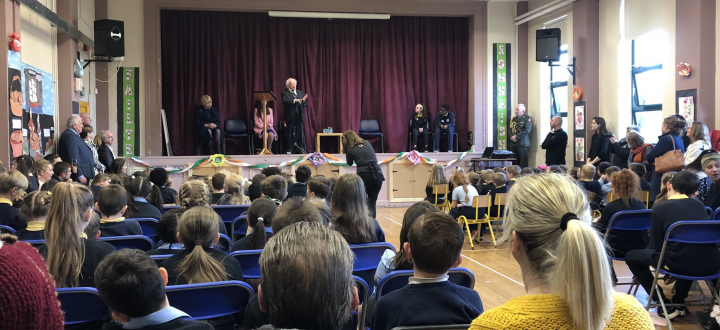 President Higgins launched the CCIFV Lumper Schools Project 2019.
The Lumper Schools Project is an initiative by the Committee for the Commemoration for Irish Famine Victims (CCIFV), who teamed up with Glens of Antrim Potatoes to make seed potatoes available to all schools in Ireland. Participating schools are encouraged to sow Lumper potatoes, as a way of remembering the victims of the famine of the 1840s.
The Committee for the Commemoration of Irish Famine Victims shares President Higgins' conviction that in remembering the victims of An Gorta Mór we must not forget those suffering from hunger, poverty, conflict and displacement from their homelands today.
For an overview of the President's thoughts on the Famine, see https://president.ie/en/diary/details/president-and-sabina-visit-famine-museum-in-strokestown-house