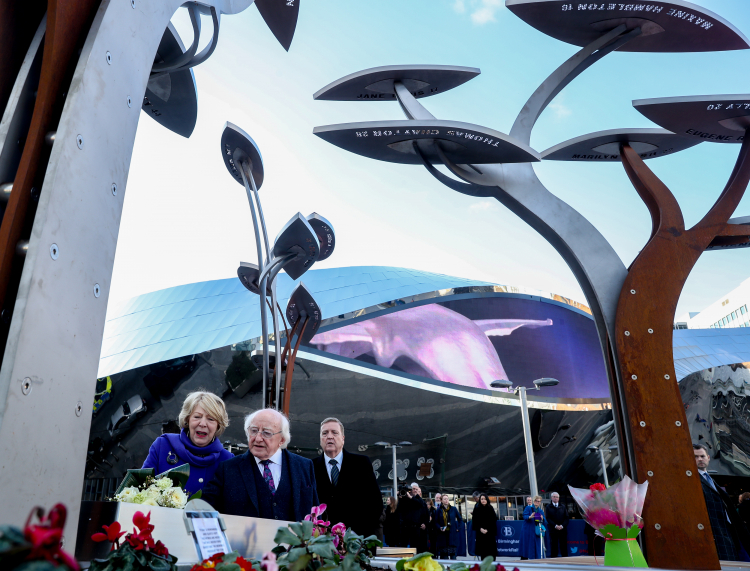 Official visit to Liverpool and Birmingham
Published: Fri 15th Feb, 2019 | 11:11
President Michael D. Higgins made a three-day official visit to Birmingham and Liverpool, visiting organisations and institutions of importance to the Irish community and to the future of Irish-British relations.
In Birmingham, President Higgins, having met with leading figures from the political, business, arts and Irish communities in the city, paid his respects at a memorial to the 21 people who lost their lives in the 1974 IRA Birmingham pub bombings.
In both Birmingham and Liverpool, the President met with hundreds of members of the Irish community, paying tribute to the people and organisations that support the community and praising the contribution of Irish people to all sectors of British life.
At the University of Liverpool, the President met with The Prince Of Wales, to formalise their joint patronage of the University's Institute of Irish Studies, established in 1988, as part of the 1985 Anglo-Irish agreement to encourage greater understanding between the UK and Ireland.
Speaking at an event for business leaders in the Liverpool region, the President said his visit provided an opportunity to celebrate the warm relationship between Ireland and the UK, and to stress the importance of building on that relationship, whatever the outcome of the Brexit process.