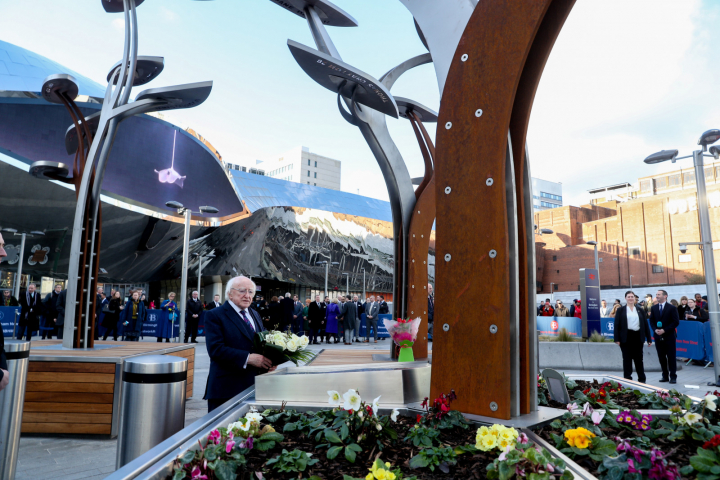 The President and Sabina visited a memorial commemorating the Birmingham pub bombings of November 1974.
The Birmingham pub bombings of November 1974 killed 21 people and left almost 200 people injured. The explosions – seen as one of the deadliest atrocities of the Troubles – were blamed on the IRA and led to reprisal attacks on the city's large Irish community. A miscarriage of justice saw 'the Birmingham Six' imprisoned for 16 years while the real perpetrators escaped prosecution.
The bombings memorial was unveiled in late 2018 – exactly 44 years after the attacks – and was a project driven by the Birmingham Irish Association, with the support of victims' families and Network Rail.
The memorial features three sculpted metal trees, each with six 1.52-metre-long leaves inscribed with the names and ages of the victims.
Related events: