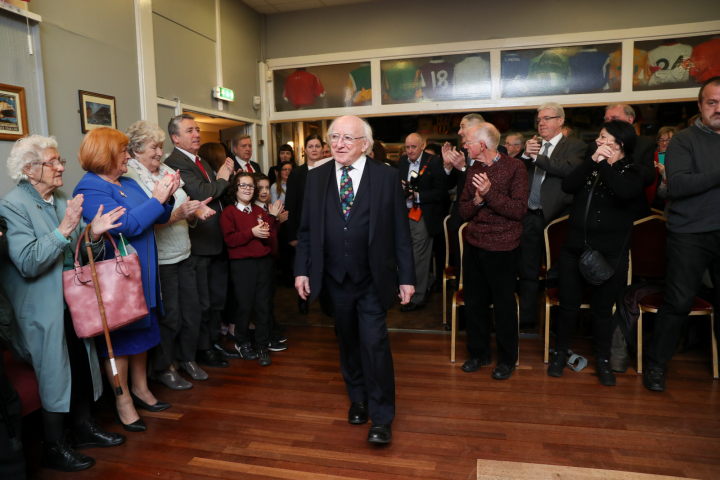 President and Sabina Higgins visited the Liverpool Irish Centre, known as "St Michael's Irish Centre" at the time of the President's previous visit in 2012. The Centre runs activities to support vulnerable members of the Irish community in Liverpool.
The Centre is also the home of Comhaltas Ceoltoiri Eireann in the North-West of England and works in partnership with Irish Community Care and two Gaelic Football clubs on Merseyside, who use its facilities for meetings and fundraisers.
In 2012, President Higgins also visited St. Michael's Irish Centre, where he paid tribute to the organisation for forging a strong Irish community in the city.