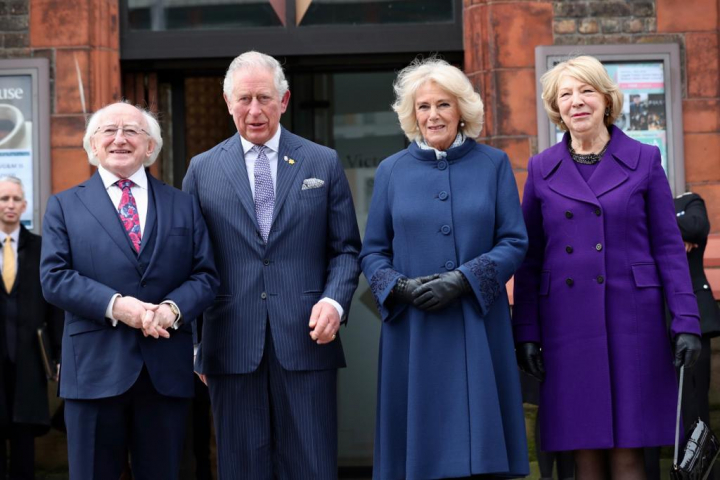 At the Victoria Gallery and Museum at the University of Liverpool, President and Sabina Higgins were greeted by the Prince of Wales and Duchess of Cornwall.
The Institute of Irish Studies is well-known to the President from his previous visits and from his agreement with HRH The Prince of Wales to become Joint Patrons of the Institute.
The event at the University is a formalisation of the Joint Patronage, coupled with the announcement of a new Joint Patronage Lectureship.
The Institute was formed in 1988, as part of the 1985 Anglo-Irish agreement to encourage greater understanding between the UK and Ireland.