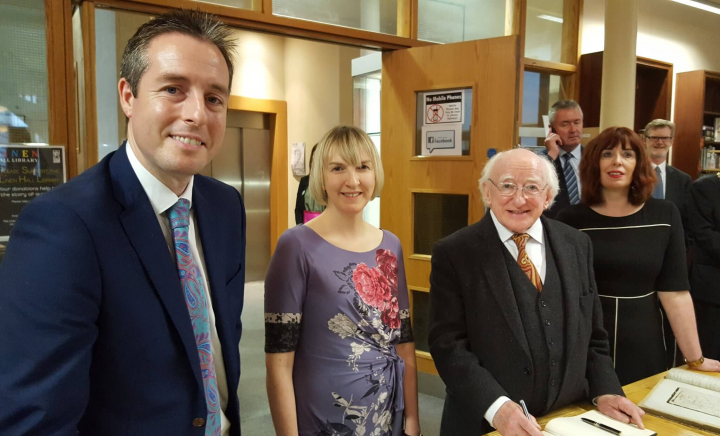 At a visit to the Linenhall Library in Belfast, President Michael D. Higgins spoke of the importance of the Linenhall Library as "an immensely valuable repository of Irish thought, literature and history" and an "incomparable archive of what is often referred to as 'the Troubles'."
In his speech, the President spoke of our shared responsibility, during the current decade of centenaries, to 'remember generously rather than narrowly'.
You can read the full text of the President's speech by clicking on the Speech tab above.
Related events: