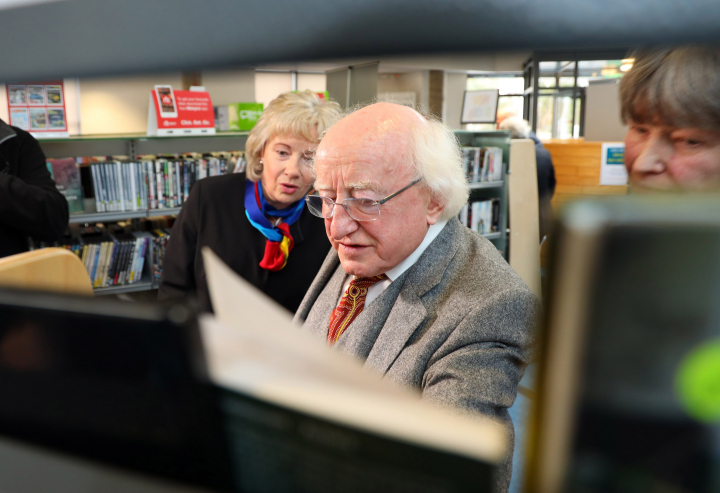 President Michael D. Higgins visited Cabra public library to make a donation of books from his personal collection to Ireland's Public Library Service.
The President donated over 700 books to the Public Library Service, at Cabra Library which is part of the national network of public libraries, 'Libraries Ireland'.
The books donated include both books bought by the President and others that were given as gifts to President Higgins by their authors.
Most of the books donated will be available to the public to borrow at libraries throughout the country, while some of the personally inscribed books will be made available for reference.
Throughout his career, President Higgins has been a strong advocate for public services and public spaces, and his support for the library network also reflects his commitment to services and organisations that promote literacy and education.