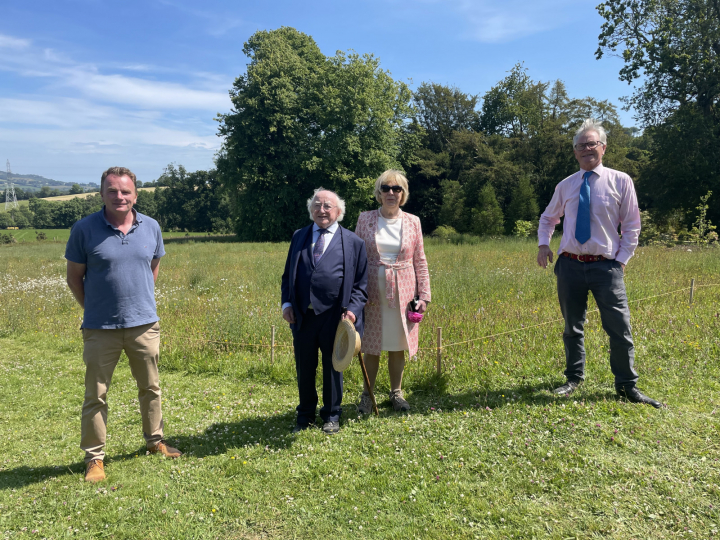 President Higgins and Sabina visited the National Botanic Gardens in Kilmacurragh, Co. Wicklow.
Built in 1697, Kilmacurragh House itself lies in ruins but its gardens, planted in the 19th Century, are thriving, and are being managed by the OPW.

The President and Sabina also visited the estate in 2015. At the time, the President opened Acton Cafe, named after Thomas Acton II, who built the house using stones from the ruins of a medieval abbey that once stood on the land.
You can watch the video of the President's visit in 2015 here, or read the President's 2015 speech by clicking here.
In 2015, the President said:
"A site like Kilmacurragh has a powerful spirit of place and this is what we need to preserve; not just the house and garden, important though they are, but also the remembrance of the history held within those spaces, including the lives and experiences of those who lived and worked here."
Related events: