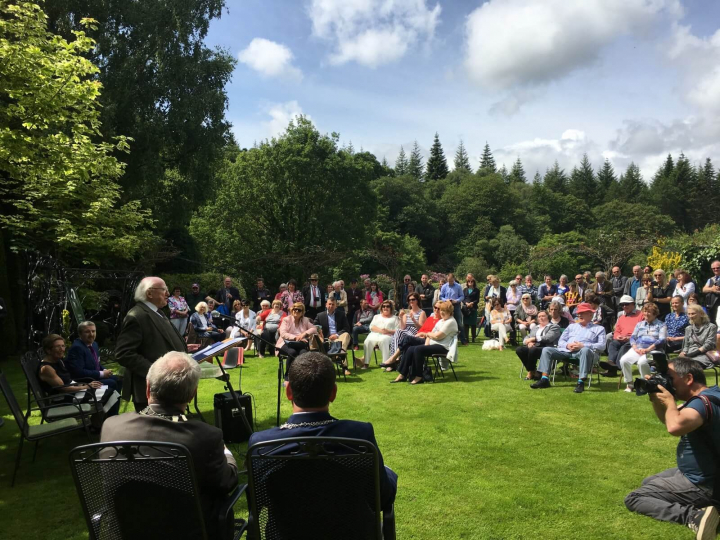 Twenty years after visiting as Minister for Arts, President Higgins returned to Shekina Garden in Glenmalure.
President Higgins was Minister for the Arts, Culture and the Gaeltacht when Catherine McCann gifted the Shekina Garden to the State, a transfer which the President (then Minister) formalised on the occasion of a visit to Shekina in 1997.
This visit was, in fact, one of the last duties the President performed on his final day as a member of cabinet.
The exhbition of art in the Garden includes works of the late Fred Conlon, Sculptor.